Welcome! –

NOW LEASING FOR JUNE 1, 2018
             2-BEDROOM AVAILABLE – 1/15/2018 
Please take a moment to browse our extensive list of available Orono apartment rentals and homes for rent. Our rentals are conveniently located close to the University of Maine.
Our Orono apartments and homes are rented quickly. Please contact us as early as possible so that we may help you find the rental that most fits your needs.
Orono Apartments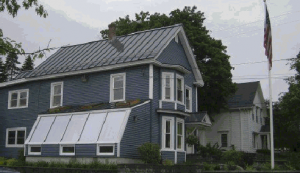 Established in 1979, Orono Apartments is owned, operated, closely managed, and maintained by Scott and Janie Thomas. Together we own over 25 apartment rentals and single-family homes in Orono and Old Town.  All are conveniently located near the University of Maine.
We take pride in providing a safe and pleasant rental experience for over 75 UMaine students, staff, faculty, and others, each year. We live and work in Orono and understand how important it is for you to be able to depend on your landlord to quickly resolve any problems that might arise. When you call for help,  you'll never get an answering service or an impersonal out-of-town management company. You can call or text us directly — help and service are never more than a quick phone call or text away.
Additional Provisions
Meeting your group is required before showings are scheduled

Lease Term is 6/1/2018  to 5/25/2019

Security Deposit Equal to One Month Rent
Only Lease and Deposit Secures Position
All Units are expected to be Non-Smoking, Non-Party, and Quiet
Additional Charge for Extra Persons
Orono Apartments Rental Matrix
We've uploaded a simple spreadsheet in PDF which shows an easy to view one-page summary of all apartment rental units with numbers of bedrooms, bathrooms, features, and rent amounts.
Directions to Our Office
Our office is located directly across from Leadbetter's Store  (Big Apple Store) at 227 Main Street. It is the large dark blue building with a glass room on the side. The office entrance is the front door. By appointment only.